John Kasich has suspended a presidential campaign that never truly begun, leaving Donald Trump the last man standing in this historic, shocking, runaway-cart-down-an-abandoned-mineshaft of a Republican primary. The nightmare scenario has become the stark, Cheeto-colored reality.
How did this happen? Well, we can blame a lot of things. But for now, let's take a moment to look back over the many emotions and feels we had over an election season that will be written about in history books if history book writers aren't too embarrassed to write them.
July 2015: Trump announces candidacy
Republicans be like:
December 2015: Trump leads in national polls leading up to Iowa Caucuses
Republicans be like:

January 2016: Trump Wins Iowa Caucus
Republicans be like: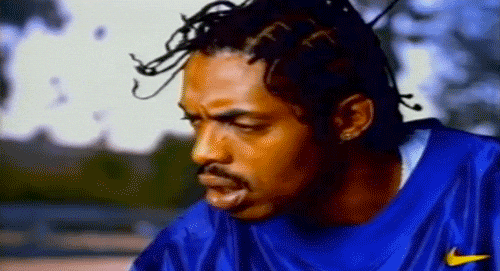 March 2016: Trump Wins Super Tuesday
Republicans be like:

March 2016: Marco Rubio and Jeb Bush Drop Out
Republicans be like: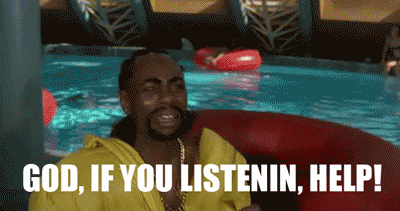 April 2016: Trump wins all Super Tuesday 2 states
Republicans be like: May 2016: Ted Cruz and John Kasich suspend campaigns
Republicans be like: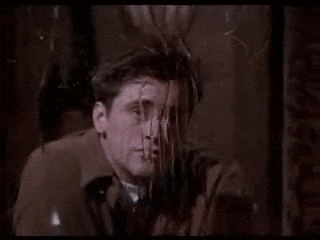 May 4, 2016: Game over. Trump presumed nominee
Republicans be like:
Jason is the cofounder of the iconic non-profit Invisible Children which was founded to increase awareness of the horrendous activities of the LRA in Central Africa. Jason was also the director of the iconic Kony 2012 film that took the world by storm. In this two-part interview Jason and Branden talk about what it means to create a movement, what Jason experienced during his breakdown and subsequent recovery, and Jason's experience in the world of theater.
Aharon Rabinowitz is the head of marketing for Red Giant based in New York City. During our conversation, we discussed the importance of work life balance, his start as a production intern at Sesame Street and why artist's feel personally offended when you reject their work.
United gets their cheap on, fake news, and Trump hired who?
Welcome to Episode IV. This week, Dan spends some time with his favorite singer/songwriter, Matthew Perryman Jones. Matthew and Dan talk about panic attacks, growing up in Atlanta, the way music is informed by pain and suffering and the way music gives freedom.
If you have spent any time watching television in the last decade you have most likely heard one of Mattew's songs on shows like Grey's Anatomy, Pretty Little Liars, One Tree Hill and many others. His insightful writing and voice have drawn comparisons to Leonard Cohen and Jeff Buckley, and he is on the short list of songwriters who skillfully weave the deeply philosophical and the vivid utterly human without ever losing sight of either.
To get his new album Cold Answer, (which features the three songs from him you heard on this episode), visit MPJmusic.com.
Branden sits down with writer and speaker Tyler Huckabee days after Donald Trump was elected President of the United States to talk about empathy, justice, listening, and where we go from here.
Special Election Edition, President Trump to legalized weed and everything in between.
This week we reflect on the election and discuss our strategies for staying sane.
Luca and Ilenia are the founders of Illo, a studio based in Turin, Italy.  During our conversation, we discussed their self-driving video bot named Algo, how Illo was formed and how they've crafted a unique office culture.
This week we discuss Beyonce's night at the CMAs, last minute election plans and how SNL might save us all.
We appreciate everyone sticking with us through this long hiatus but are planning our return even as we speak, with a bunch of new goodies and an updated format. In the meantime, here's a brief primer on Marvel's Sorcerer Supreme, Doctor Strange — just so you can go into the movie knowing what you're getting yourself into.